Remember!

Seduction isn't making someone do
what they don't want to do!
Seduction is enticing someone into doing what they
secretly want to do already!
I like my clients to enjoy their sessions with me
no matter what the scenario.
I always want my clients
to leave here thinking it was brilliant,
one of the best times they ever had!
Be it intelligent conversation
or just pure naughty fun
look no further!
I am a good conversationalist. I'm very easy to get
along with and provide a friendly, passionate and
un-rushed discreet service
Worked Hard?
I have a very soft gentle & understanding
nature. I offer ALL regular personal services
including full Personal plus a very erotic
massage from top to toe!
For GOOD BOYS in need of some
soothing gentle TLC for the
tired and weary.
Or perhaps feeling rather fed up and
unloved? being nagged at home? Stressed
out with work with your horrid boss?
mother-in-law in your face?
I will relax you with my Aromatherapy
Lavender & soft music to sooth even more!
How about a Pampering and Relaxing
Sensual Massage!
Mmmm!
For
Good Boys in need of
Some Real TLC!
I have soft. caressing
hands & finger tips I have magic hands
I have the most wonderful Party Piece!
Mmmm!
I do appreciate clients with good personal
hygiene - Fresh as a daisy!
Not '' Wiffy ''
I will relax you with my
Aromatherap
Lavender & soft music to sooth
even more!
Not only do I have a very soft & gentle
nature I can also
'Switch' .
I can become
** Mistress Spankie-Stern **
For
Twats - Pansies - Imbeciles!
Some times even good boys need a spanking! I can very bossy, strict and dominating attitude! Spanking, Paddle, Cane, Bondage,Tie & Tease, Role play
Face Sitting
I simply use your face as a chair - like a comfortable cushion. I can sit for ages like this whilst sitting at my computer giving you a break from gasping for air by making me coffee - I leave my underwear on - I will give you a break every so often subject to my mood! Please note I offer this service whilst wearing underwear.
This can be fun!
I just love to flirt tease and please, using all my seductive feminine charms to give my clientele a full and satisfying time with someone who will understand your every need and requirement
UK Escorts Directory


Link 2 Text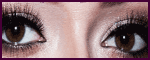 http://www.maturemilfescorts.com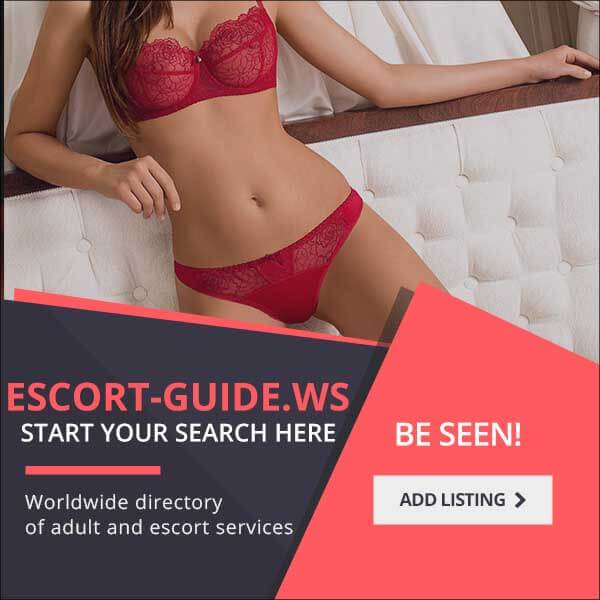 Rural Location * Private * Discreet * Safe Parking
only 20 minutes from
Telford - Wolverhampton - Bridgnorth -
For those from Shrewsbury I'm only 20mn from
M54 J3/4
VERY EASY TO FIND!
I am a mature Independent
Incall Escort
You will find some easy directions to find me on
My
stephsdomain@btinternet.com
01746 783149 / 01746 783015
07736357914 / 07730956412
WV15 5NT
Thank you for taking the time to view my Website!
If you are looking for the sensory and physical joys of both
Personal Services and fetishes then I'm the lady!
As you enter my web site you will see I have designed a page for my various services
Over the years I have received many email's which I have kept and would like to share them with you on my new pageHumerous
Totally priceless!
My time is strictly by appointment - nearly always same day
You will see on this page I have tried show
you about the wide range of services I can offer -
but if there is something not listed you feel I may
be able to help you with, I've probably heard it all
before!don't be afraid to ask, the worst thing I can do is say no!
I have a warm, engaging personality and set great store in providing an individual girlfriend experience.
Apart from offering all personal services
BDSM / Fem Dom / Dominatrix Services.
I have techniques that will astonish you!
I always try my best!
I have a very calming effect making you feel relaxed very soon! I offer most regular personal services which does include a full personal
I am quite used to clients arriving to see me who have never visited a lady such as myself before, arriving feeling very nervous and rather awkward. Being an ex-nurse from many years ago I have always been a 'people person' Hopefully you will leave with a big smile on your face wondering what you were feeling so nervous about!
I will make you completely at ease! My sensuality is a gift and I want to share it with discerning and willing gentlemen. For the affection, intimacy and hot spice you may be missing at home is just a phone call away.
I'm sure I will understand your needs and will try my very best to satisfy be it sensual massage or fetish
******
Well I hope have given you a little insight to my various services which can be explored inside my website!
You are of over the age of 18. You are not offended by nudity, sexual imagery or an adult sexual activity. You will not use the material on this website outside the permissions mentioned within. Any money paid is for time and companionship only. Whatever else that may occur if and when contact is made is the choice of consenting adults. Anything implied or inferred within these pages, however vivid anyone's imagination, is not to be taken as an inducement for payment for anything other than already stated.
Come on in and take a peek!



I offer no rush appointments
I never double book. I do occasionally have so called
clients make appointments and then don't turn up but
that's the 'name of the game' There are many sad people
in society who haven't anything better to do - luckily
that doesn't happen very often!
I strive to make every encounter an opportunity
for a friendship, and the time we spend
together extremely memorable!
I am busty, sexy, well educated and
sophisticated professional Escort offering
most regular Personal Services
I am the ideal companion for gentlemen looking
for a diversion from the stresses of modern life.
I enjoy most aspects of adult fun, including role-play,
I have been interested in the Femdom scene for
a number of years and have
honed my skills to perfection!
I'm very quick witted with a
wonderful sense of humour!
I never 'rush' clients but sometimes they haven't
an awful lot of time - In which case I always
offer a longer time next time they have
another appointment
I'm very genuine lady and always try my very
best when I spend time with my clients.I love to
have fun and I'm not easily fazed I will make you
completely at ease!
I have a very bubbly, friendly personality with
a mischievous smile
Let me tickle your fancy!
I am a very sensual lady but have a sense
of mischievousness , passion and relaxed
style that will make you feel completely at ease
Lingerie Cross Dressing
for
TV's - TS's - Curious - Newbie's
I offer a very discreet Linger Cross Dressing
service where clients be it experienced curious,
TV's / TS's can come along & relax venturing
into another world of wearing pretty, soft and
feminine Lingerie or those who are shy or haven't
the initial confidence to try!
Bondage
I can offer both short stay or long stay bondage
from one hour to all day
I am your headmistres who takes great delight caning naughty disruptive schoolboy who once again fail to finish their homework in time.... I cane you and you count each strokes either 6 or 12 depending on my mood!
My Adult Babies
For Stressed out 'Big Boys'
I've been seeing my A/B for many years - all just ordinary people like you and I - some living a lonely life on their own and crave mothering and affection. Others who lead a very hectic life with a great deal of responsibility and they sometimes feel the need back in time occasionally.
Maiden Aunt
You are my naughty nephew who stays with me in the holidays from boarding school as your parents live and work abroad. I arrive home from shopping rather earlier than expected. I catch you going through my lingerie and wearing it...
Over my knee for a good spanking and humiliation is called for - what fun.....
Spanky-Spanky
Thrashing away with a paddle or cane for no apparent reason is rather pointless. Personally I feel the cane must be given to bare buttocks. I usually start this session with my hand spanker